Airlink, Paisley, Scotland
Airlink Industrial Estate comprises 16 storage, manufacturing and trade counter units totalling just over 80,000 sq ft. The estate is set out in three terraces, strategically located opposite Glasgow International Airport and directly off the M8 motorway.
Upon acquisition, nearly 50% of the accommodation was vacant. During our ownership, units were comprehensively refurbished and the estate rebranded, relaunched and repositioned into the market place. Our asset management achieved full occupancy whilst a phased break up was pursued.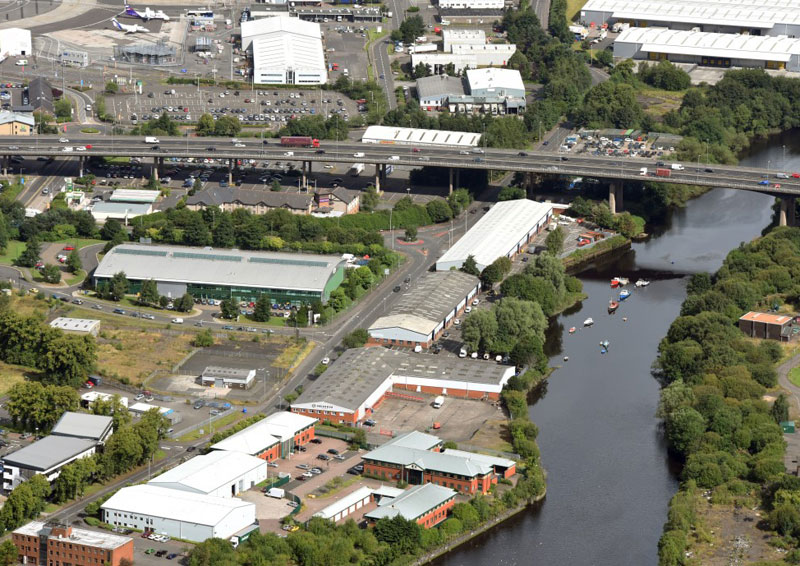 Other projects